Jazzchor Freiburg - Ltg. Bertrand Gröger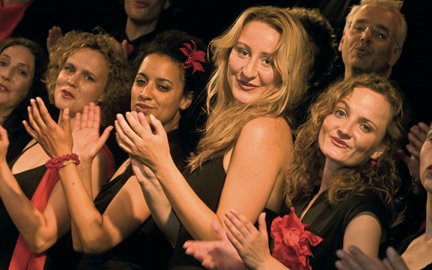 Trailer zu "Infusion"

A-Cappella - Promo-Video

Offizielles Promo-Video

25 Jahre Jazzchor Freiburg – Jubiläumskonzert

Magalenha

In Person

A Cappella

La muerte del angel

Schwing! - Promo-Video

Schwing! - Saturday Night Fish Fry

Schwing! - I've got the world on a string

Freiburger Jazzchor beim "Eurovision Choir of the Year" | SWR Fernsehen - Kunscht!

LIVE vom Eurovision Choir of the Year 2017

Jazzchor Freiburg in Riga - Landesschau, Juli 2017

Konzertmitschnitt mit dem Philharmonischen Orchester Freiburg